Okay so I finally have my idea down for Maloney. Here it is.

Left side: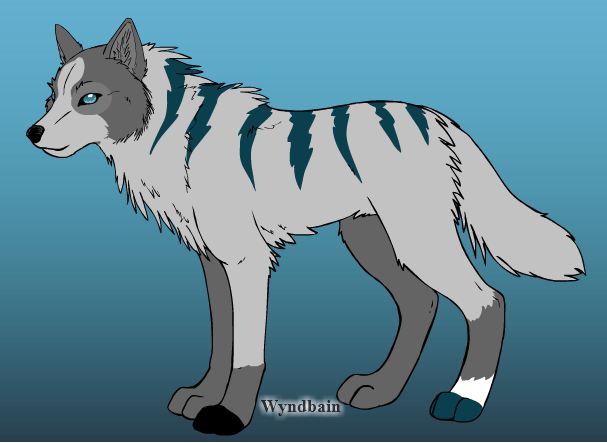 Right side:



I forgot to change the color of her right eye. In which it will be, Purple Contracted Slits!
Her left eye is still the same blue color, but is FULL Orb!

Hence the reason why I'm using caps, is because I like mixing up things.

The mane color I would like to be an eggplant color, but I want stripes of black going through the mane.

Also I shall list a few extra items that I would like.

Left ear: I would like to have 6 earrings. 2 hoops, one silver and one red. And then 4 studs, one orange, one pink, one neon green, and one neon blue.

Right ear: I would like 8 earrings. 4 hoops, one gold, one yellow, one fuchsia, and one black. And then 4 studs, one white, one copper, one maroon, and one red.

I don't care what order they go in, or the style that you put them in. For example, on the right ear, the red stud would go on the tip of the ear. Like that kind of style. But I'm not looking for anything in particular, but some kind of style would be nice to see.

Also I forgot about the 'C' mark. In which I will have this placed in the exact spot, when I ask for my Carnage. I would like my 'C' mark to be on the left side of my cheek. I want it big, not no small 'c' mark, 'C' is what I want. This 'C' I would like to be visible, with a red color. I'm hoping that this mark, is like stained in a way, if you understand. For example, in Ravage, Faye, her 'V' mark, is a red color. But most 'V' marks are a pink color, while hers looks like a stained on type.




^See the 'V' mark on her back. Well I kind of want my 'C' mark to look similar to it, but not copying if that makes sense. You can mess around with the 'C' mark, but as long as it's RED! then we should be good.

I forgot to add one more thing. I also want lip piercings and nose piercings.

Lip Piercing: On the left of the top upper lip, 3 studs; one green, one orange, and one white. On the right upper lip, 2 studs; both red. On the left of the bottom lip, 4 studs; 2 pink and two brown. On the right bottom lip, 5 studs; one grey, one yellow, and 2 lime colored.

Nose Piercings: I would like there to be 1 Piercing on each side of the nose, both will be silver colored. Then I would like to have a hoop that's a orange color, doesn't matter if it's light or dark.

So yeah, there's the rest. Teehee.

I know that my preset will have a lot of work, but in the end, I hope it turns out great. I'm still working on making presets. I've made my own but it didn't turn out very well, so I'll be practicing soon.

I'm glad to wait, because I know we all have lives, in which is fine. I'm just hoping to have this preset by the end of February.

Sincerely,

Mary Roald 'Maloney'


Last edited by Maloney on Wed Feb 12, 2014 7:22 pm; edited 2 times in total (Reason for editing : Forgot to add in a few extra things.)